View Logs
A typical InstaWP site has two type of logs - Access Logs and Error Logs.
To view logs follow the steps outlined.
Error Logs allows you to see the PHP/Apache related error logs for the site.
Access Logs shows you the live hits to your website with IP address, URL, HTTP status code etc.
Open Logs
To view logs for a site, click on the "View Logs" icons, as shown below: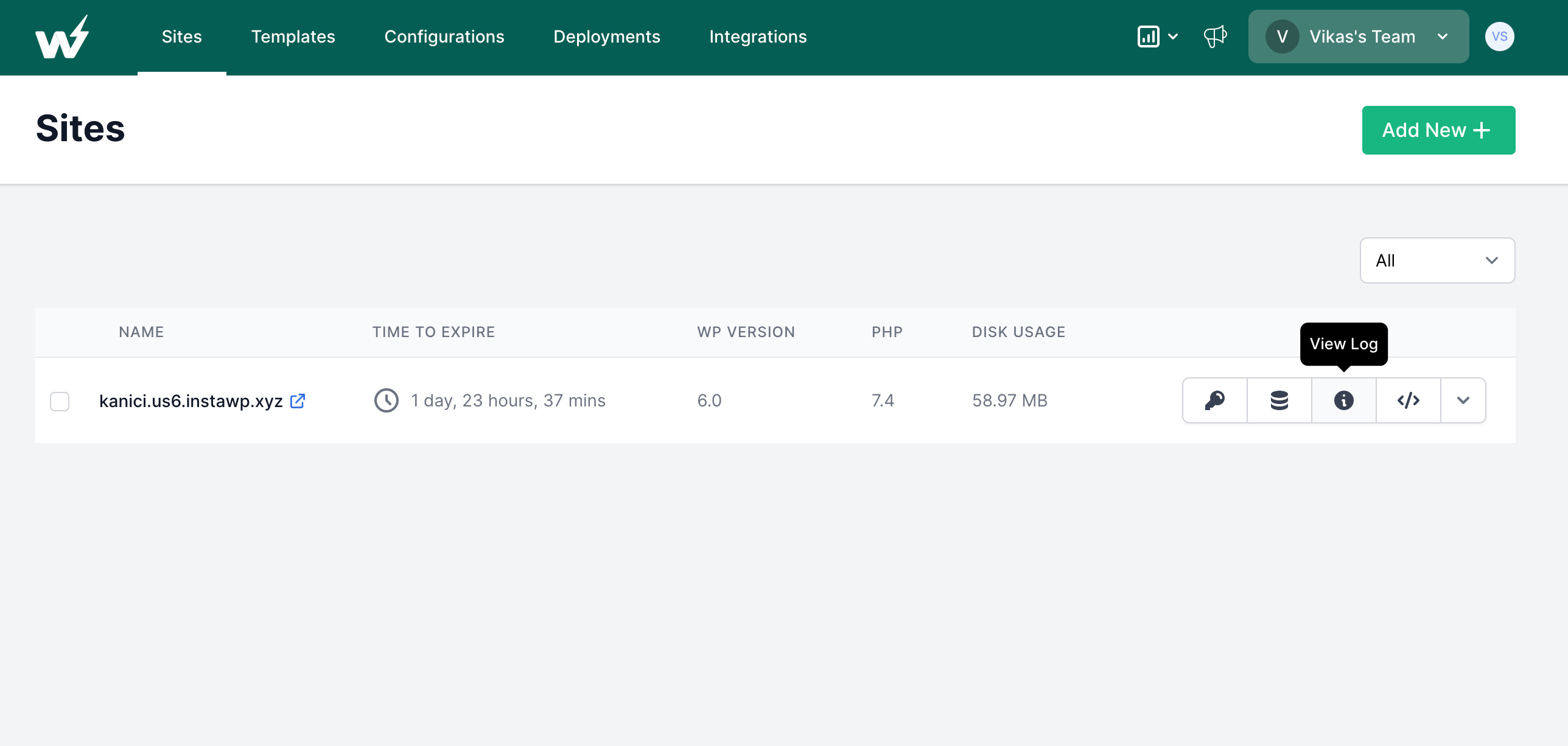 You will see two tabs in a popup, one for error_log and another for access_log.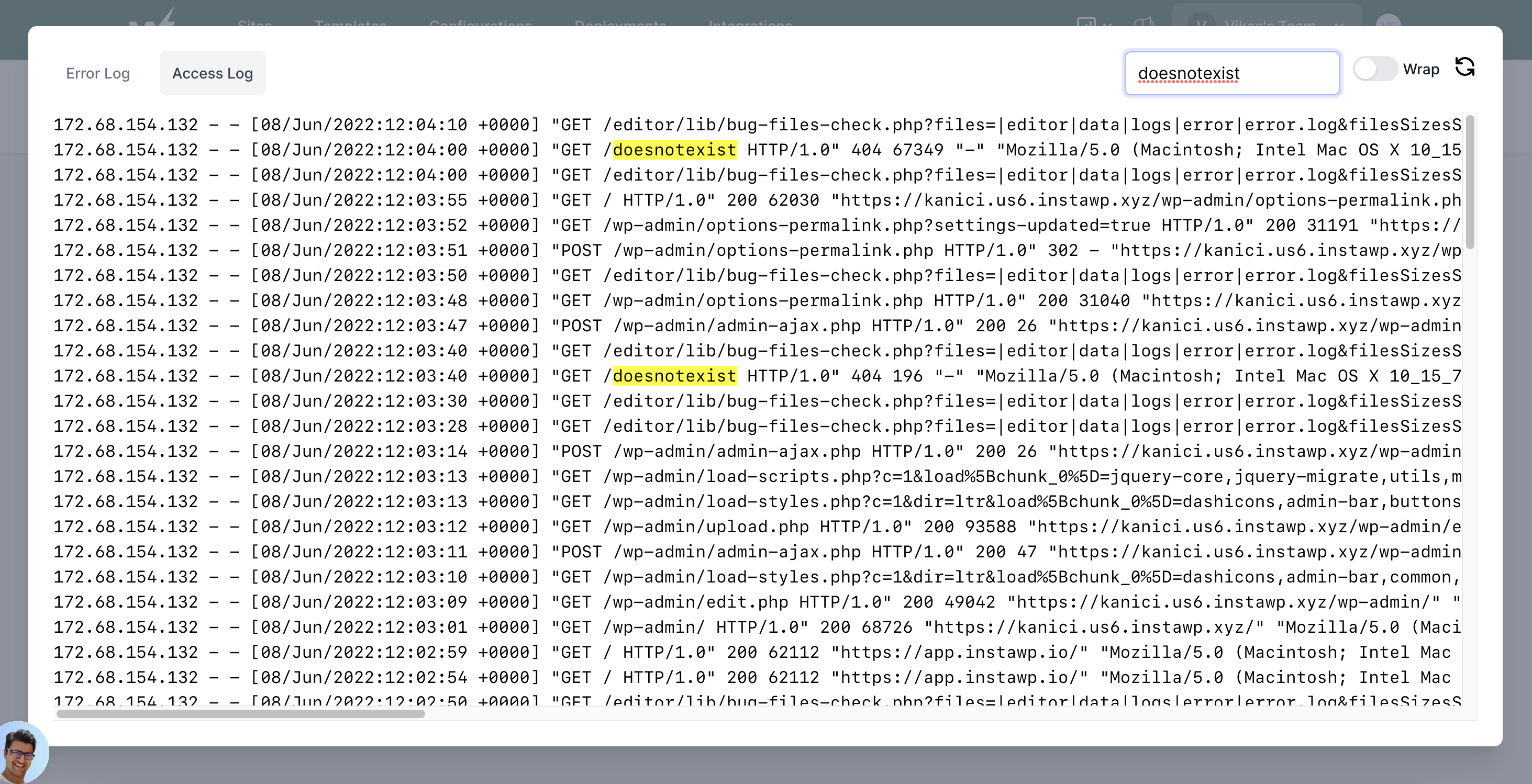 :::tip Use Search Function
You can easily find a string within the log files using the the built-in search functionality
:::
Log Viewer
Inside this Log Viewer popup, you can do:
Search - search through the logs for the last 100 lines of your logs.
Wrap - Wrap around so that you don't need to scroll horizontally.
Refresh - Fetch live logs from the server for your site.
Updated about 2 months ago
---