Using Configs
Once you have created a new configuration, you can apply it while creating a new site.
Creating a Site
Go to "Sites" screen and click on "Add New". This will bring the modal box.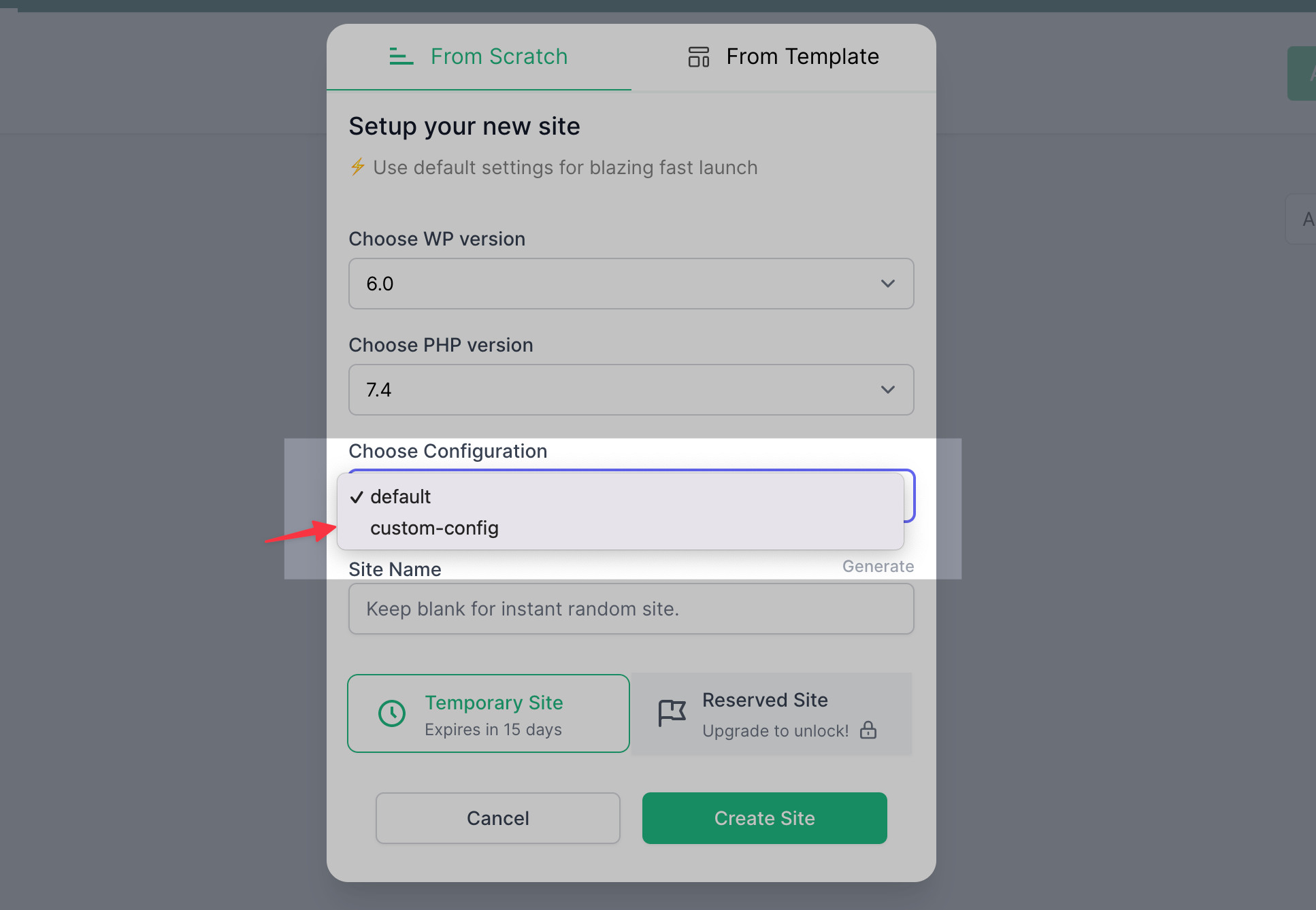 Choose your configuration and click on "Launch". This will auto apply your pre-configured settings to newly created site:
WP & PHP Version
PHP Runtime Values
WordPress wp-config.php values
Pre-installed plugin and themes.
---