Mapping a Domain
By default a site created on InstaWP has a *.instawp.xyz subdomain. In paid plans, its possible to map a custom domain to any site. This is particularly useful if you want to showcase a site to a client.
To map a domain, open the Map Domain option from the site dropdown.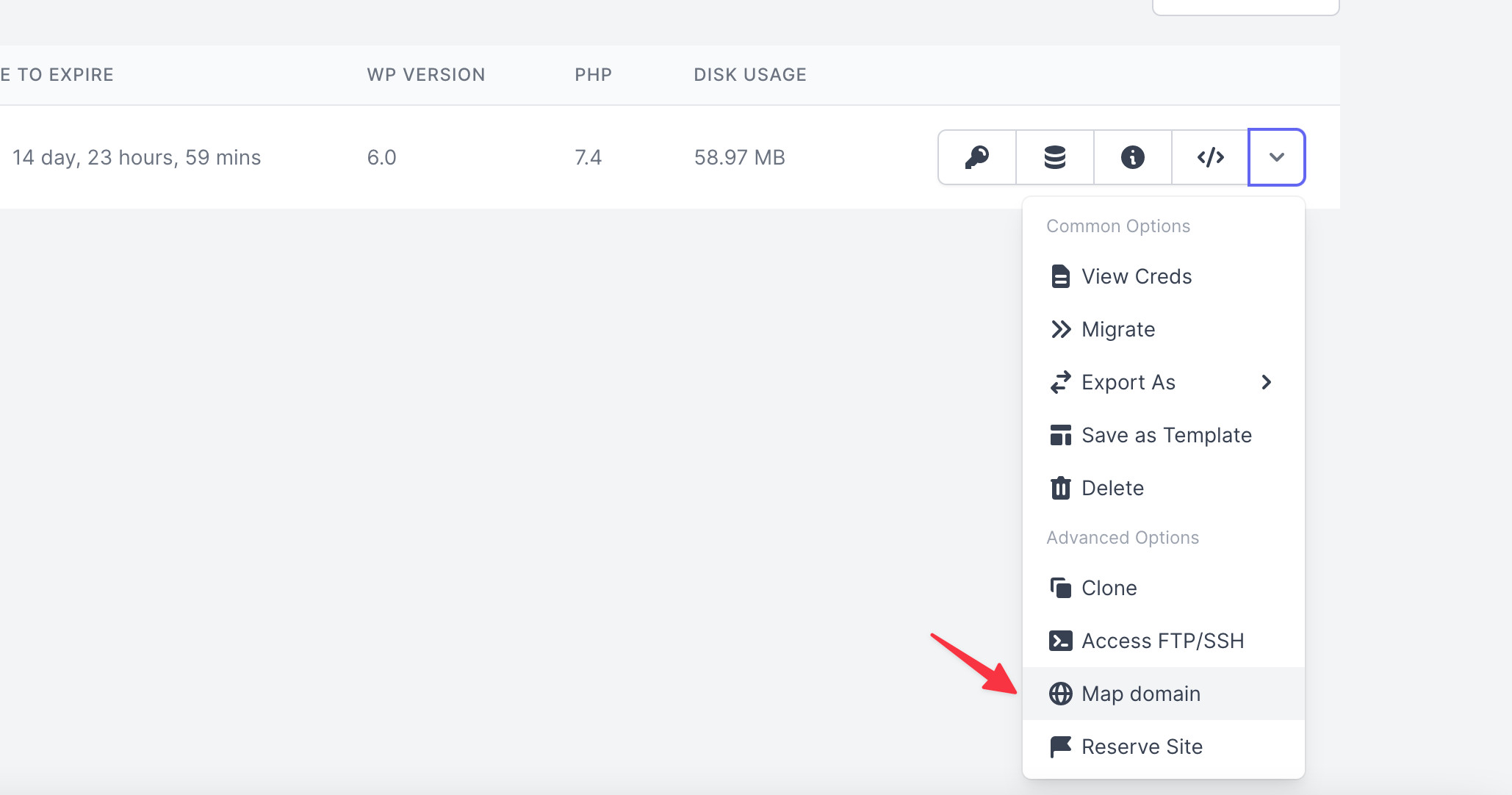 Entering Domain
Before using this feature, you should already have access to DNS settings of a domain you own or manage. In this example, we are going to point yourawesomeclient.com to an InstaWP site.
Enter the domain into the modal box as shown: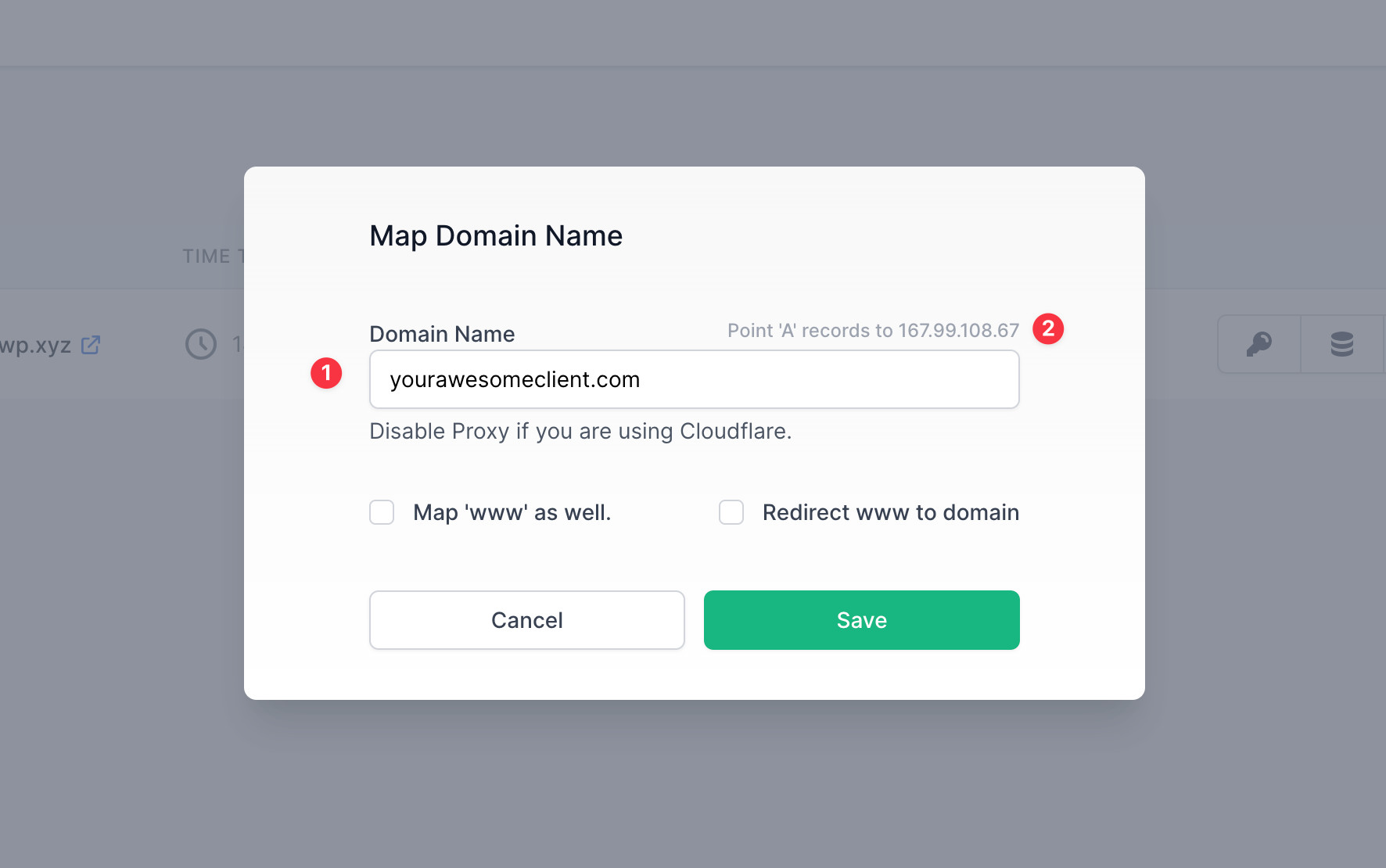 Enter the domain name into the box
Copy the IP Address
Map www as well
Tick this box to map the www version of the site too. (You will need to create two A records for this work).
Redirect www to Root
Tick this box if you want to auto redirect the www version to the main domain.
Create an A record
Copy the IP address and create an A record in your domain provider's control panel. In this example, we are using namecheap.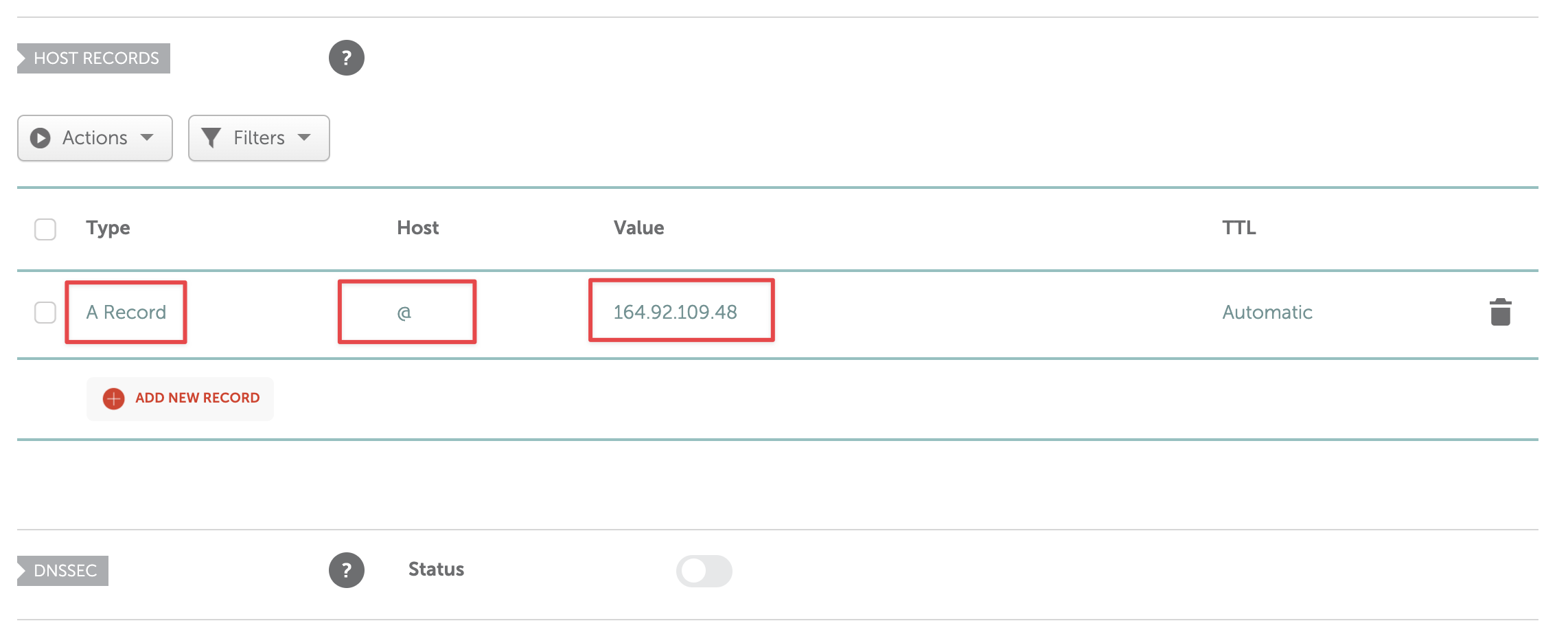 Background processing
InstaWP automatically verifies the domain's A record(s) and issues a free SSL certificate. It may take from few minutes to few hours, depending on the DNS propogation time.