Templates + Git Integration
After you have completed adding a deployment, you can connect it to an existing template. The logic behind this step is this - a template is a snapshot of a site or a point in time backup.
Once a deployment is connected to a template, every time you have a new change in your Git branch you can create a new site off of the template and we will automatically pull the latest changes to your Git repo onto the new site.
Connecting a Deployment with Template
Go to Templates screen, and click on the Deployment button to connect it to a deployment.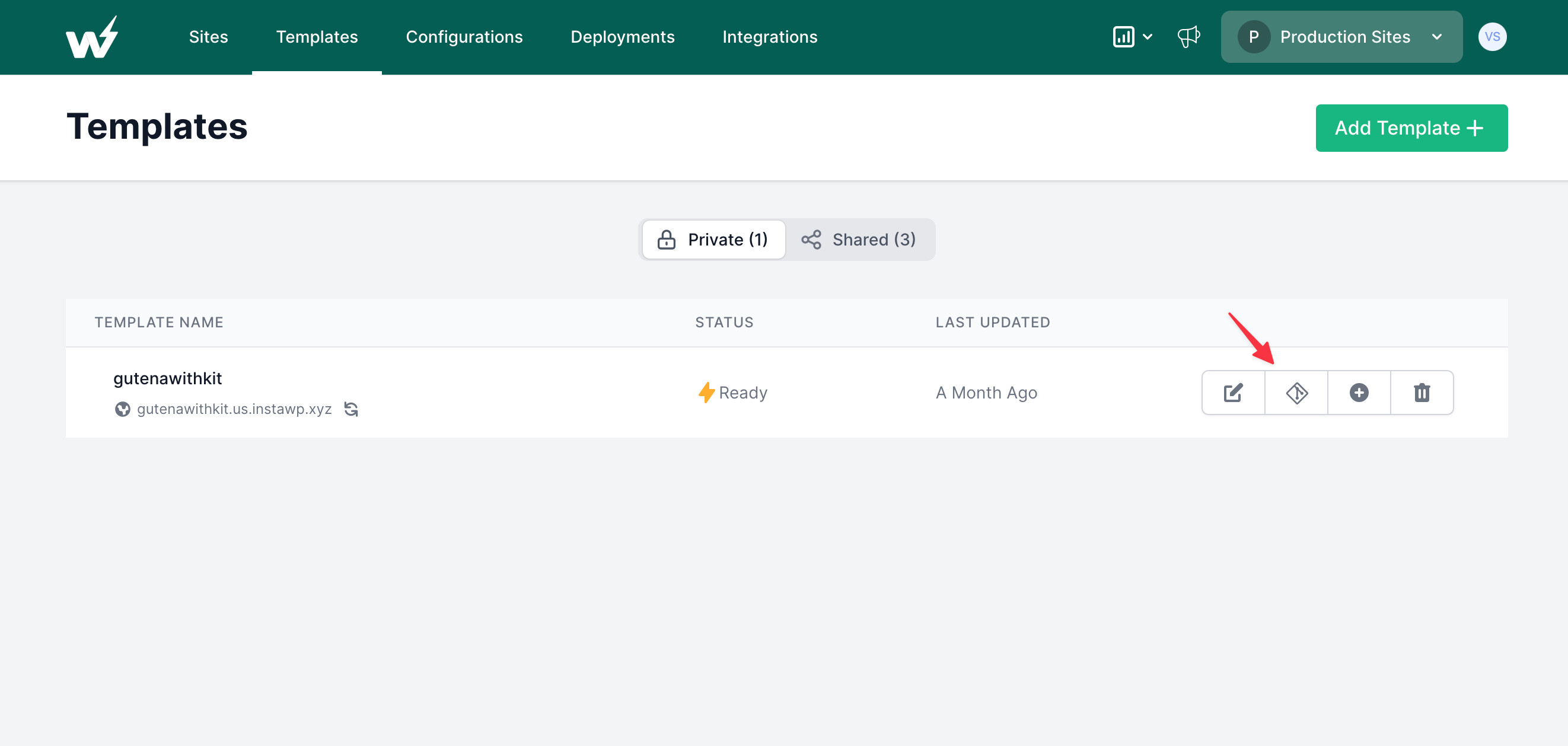 Available for Private Templates

Git deployment can be connected to private templates only.
You will then see a modal popup with a list of configured Deployments:
Choose the deployment(s) you wish to connect to the Template.
Copy the webhook and paste it to your Git provider (Github, Bitbucket and Gitlab).
You can save and close the modal box.
Bitbucket Configuration
---